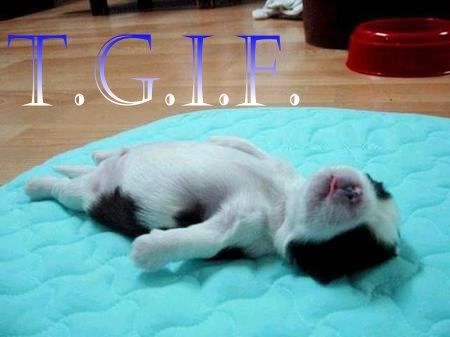 It's friday and I have successfully got through my first full week back at work! Even to the point that I'm surprised it's already friday. I also came out victorious and cooked dinner every night this week except for wednesday when we went out to the pub with some new friends. (lots of beer was consumed!)
Scott has been really busy at work with the new iphone and thus getting home pretty late. I have dinner ready and we then relax a bit and go to bed.
However, the state of our kitchen all week has been a disaster zone! Scott is actually the one that usually cleans the kitchen. I tidy up and organize things real good. But when it comes to things like the kitchen it takes me decades to complete the job. Where as Scott is quick and efficient at it!
So, I clean the kitchen when I get home, and then cook dinner. Which results in a new mess. Repeat this process the next day and so forth.
Anyways… aside from wishing I was still on vacation and starting to stress about these next 4 months of the busy go go go of getting prepared for our trip. I'm feeling pretty good! To the point that I'm actually singing silly songs to Scott. I hope he enjoys them….
Now all it has to do is STOP RAINING! Geez. It's August and it's cold. We have even turned our fireplace on once or twice!
« «